To Register for Summer Camp:
In-Person: Every Saturday [ Still Open ] 10:00am – 1:00pm,

Location: 50 Clinton Street, Suite 600, Hempstead, NY. 11550
Or Call: 516.414.2000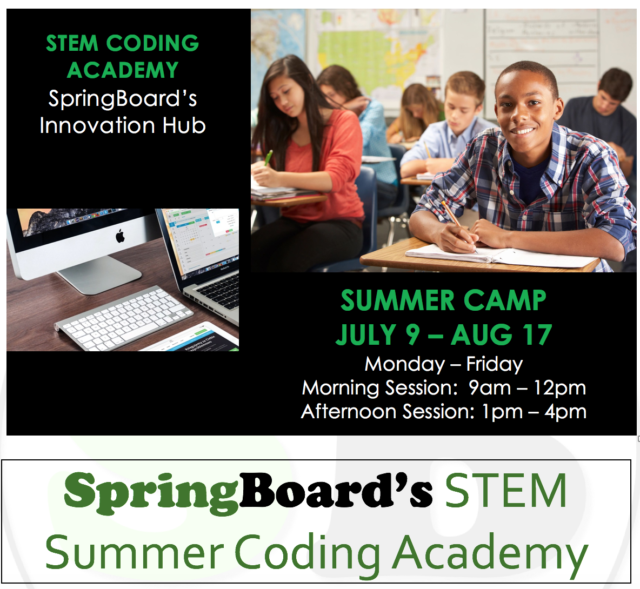 DESCRIPTION
SpringBoard's Summer Coding Academy offers STEM classes that take students from beginner to intermediate
levels. SpringBoard's Innovation Hub provides a fun and creative environment to engage students in technology.
Our program is designed to teach the fundamental concepts as well as the discipline of computing.
Students can expect to be engaged in hands-on coding and engineering all while having fun.
This summer we are offering three STEM Classes with the Raspberry Pi and Python coding on designated weeks:
2D Game Development
Google DIY Voice Kit
Robotics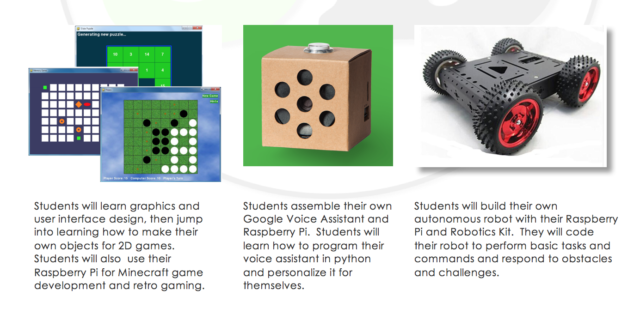 STEM Summer Coding Academy is for students (Grade 4 – 12)
LOCATION:
50 Clinton Street, Suite 600, Hempstead, NY 11550
REGISTRATION:
Registration can be done in person at 50 Clinton Street, Suite 600, Hempstead, NY 11550,
One time Registration fee: $50.00
Tuition: See table above.
Each Summer Session is 1 week, Monday – Friday
9:00 AM – 12:00 PM and 1:00 PM – 4:00 PM
DISCOUNTS:
10% off each additional child enrolled from the same family discount