SpringBoard meets the New York Institute of Technologies E.R.R.S.E.L.A.
Hempstead High Schools "Computer Club" Making the Most of Their Summer
The initiating weeks of summer vacation for teenagers is ideally spent shopping, going to beaches, and or with family. However this is not the case for the Hempstead High School "Computer Club". The Computer Club was met with the challenge of coding New York Techs E.R.R.S.E.L.A. (ETIC Research Robot for Student Engagement & Learning Activities). Despite having no coding experience the group of young individuals had to face the daunting task remotely over ZOOM.
E.R.R.S.E.L.A. is a robot developed by the New York Institute of Technology with the sole purpose of developing the skills and discipline to be able to collaborate and take part in E.R.R.S.E.L.A.' functionality and design. Through working with E.R.R.S.E.L.A. the Computer Club gained real world knowledge of areas surrounding computer engineering and science.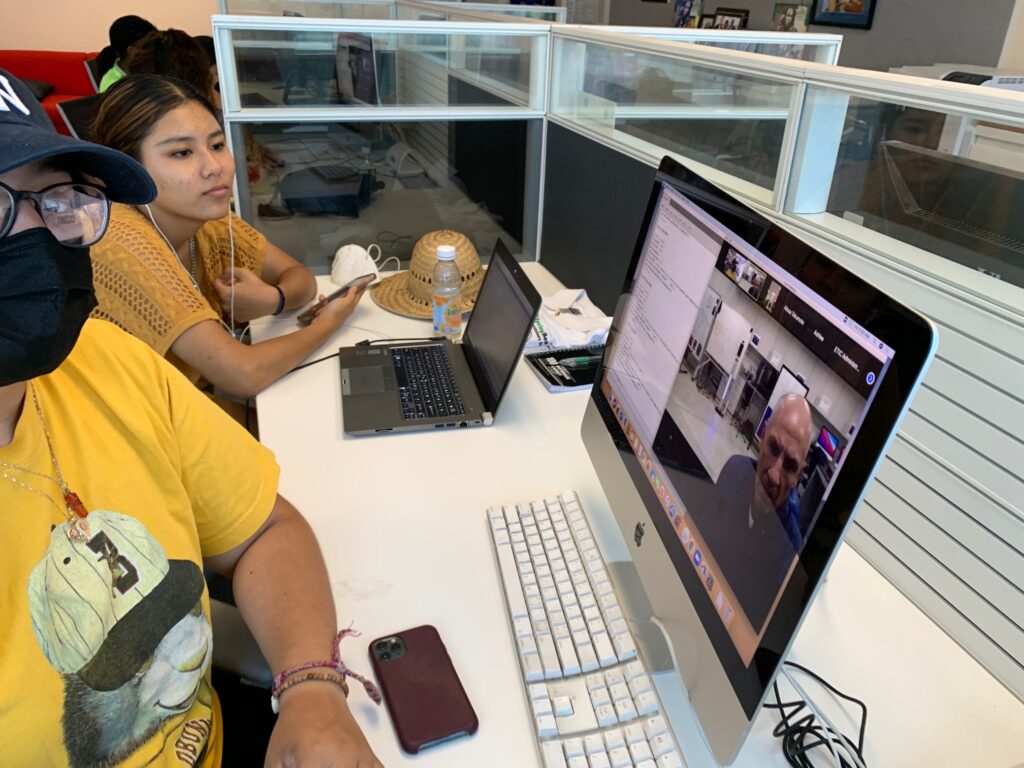 This 10 day program was consisted of putting the Computer Club through a crash course of critical thinking, problem solving, and innovative designing. Attending the program here at the SpringBoard Innovation Hub the Computer Club was able to control E.R.R.S.E.L.A. autonomously. Considering E.R.R.S.E.L.A. is located at the NYIT location in Old Westbury, witnessing E.R.R.S.E.L.A. being controlled miles away was a marvel to experience. Through trial and error the Computer Club was able to persist and was able to put E.R.R.S.E.L.A. through various motions by the use of JavaScript. To creating figure eights through stop motion to creating multiple strings of code, the Computer Club was able to do it all.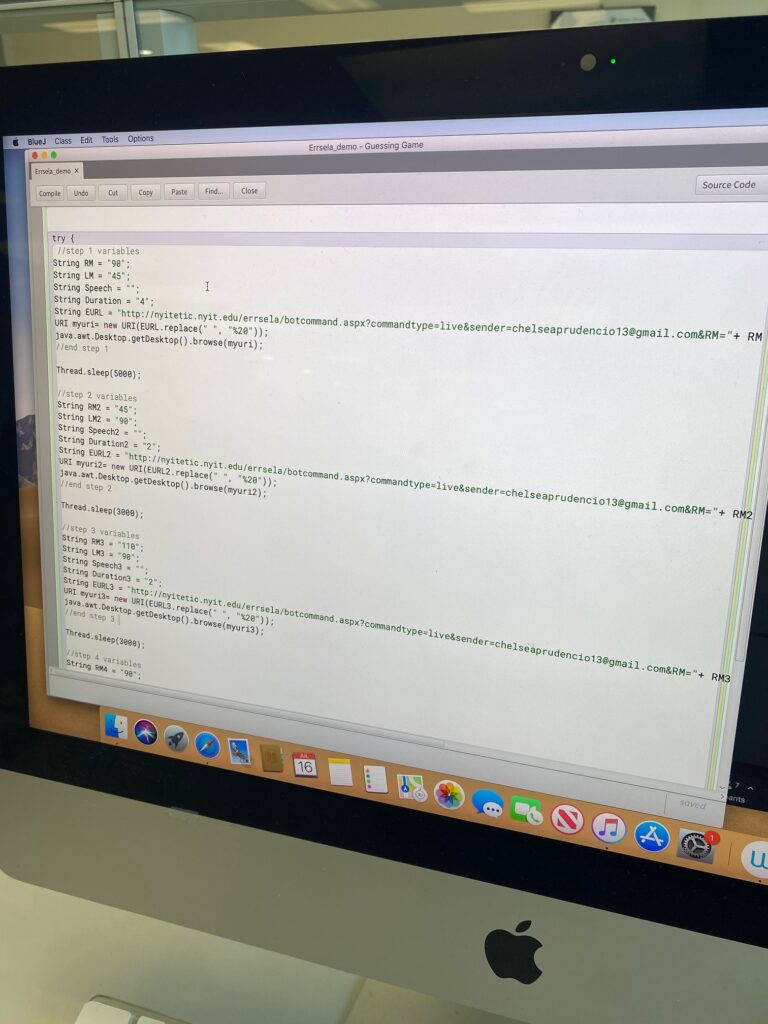 Big thank you to Michael Nizich, Ph.D, director of New York Tech's Entrepreneurship and Technology Innovation Center (ETIC), who created E.R.R.S.E.L.A. (ETIC Research Robot for Student Engagement and Learning Activities), for giving our eager students a chance to work with E.R.R.S.E.L.A. and exposing them to potential careers in Computer Sciences and Engineering. To learn more about E.R.R.S.E.L.A. click here