---
About Clinical Engineering Technicians and Biomedical Equipment Technicians
Clinical Engineering Technicians, also known as Biomedical Equipment Technicians, are professionals who manage and maintain medical technology such as ventilators, electrocardiograms, and X-Ray machines in healthcare. They provide not only corrective, but also preventative maintenance and are key to patient care in places of medical practice. Some benefits of working in this field include its accessibility and salary. Certified Biomedical Equipment Technicians (CBETs) are in high demand and do not require a college degree. The final goal for this project for SpringBoard Incubators is to create and develop a diverse and an inclusive talent pipeline in partnership with Suffolk County Department of Labor in order to reduce the existing skill gap and increase employment needed in this field.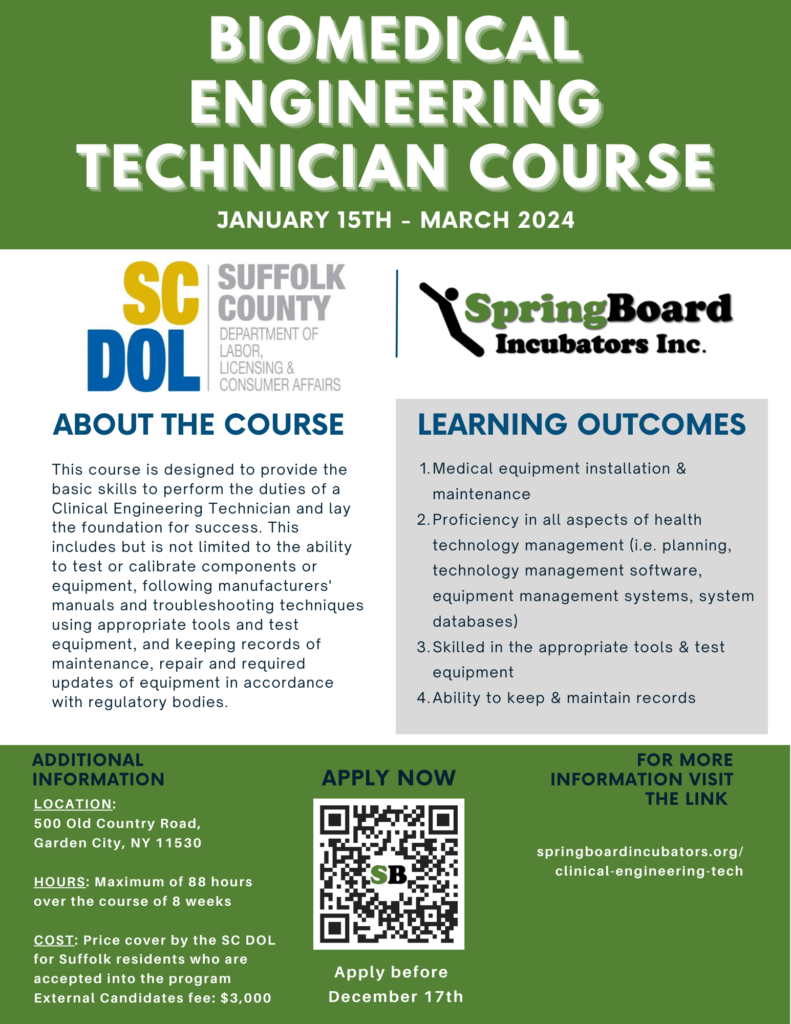 The Rationale: Diversity Equity and Inclusion
Our goal is to build a diverse talent pipeline for these positions.  Our mission as an organization is to help bring more women and minority candidates opportunities to work towards attractive paying positions. Education and opportunity are the major ingredients that can elevate poverty in struggling communities. You cannot be successful without both of these ingredients. We are delighted to have a partner like Suffolk County Department of Labor that shares our mission and vision for Diversity Equity & Inclusion.  
The Average Salary
How much does a Biomedical Equipment Technician (BMET) make in New York, NY? The salary range for entry-level Biomedical Equipment Technicians (BMET Is) in New York, NY is between $58,000 and $75,000. Salary ranges can vary widely depending on many important factors, including experience, education, certifications, and additional skills.
---
Course Description and Learning Objective

The course is designed to provide the basic skills to perform the duties of a Biomedical Engineering Technician and lay the foundation for success. This includes the ability to test or calibrate components or equipment following manufacturers' manuals and troubleshooting techniques using appropriate tools and test equipment. Keep records of maintenance, repair, and required updates of equipment in accordance with regulatory bodies.
This includes but is not limited to the following:
Develop the ability to test, calibrate, troubleshoot and repair medical equipment using appropriate tools and test equipment.
Develop the ability to effectively parse through manufacturer manuals and implement documented troubleshooting techniques.
Keep meticulous records of maintenance, repair and ensure timely updates to all the required equipment.
Compliance with all the safety standards as well as in accordance with all the regulatory bodies.
Learning Outcomes
After completing this course, participants should:
Be able to install and repair medical equipment
Be able to perform timely corrective and preventative maintenance on medical equipment.
Have proficiency in all aspects of Health Technology management (planning, using technology management software, equipment management systems, system databases, etc.)
Experience in using the appropriate tools and test equipment
Be able to keep and maintain records
Course Cost
The fee for this course is $3,000, however qualifying applicants will have this cost covered by Suffolk County Department of Labor.
Skills You Will Acquire
Specialized Skills
Electronic Troubleshooting
Proficiency in Electronic Schematics
Medical Device Networking Principles
Experience with the design of, testing, and troubleshooting of Internet of Things products
---
How To Register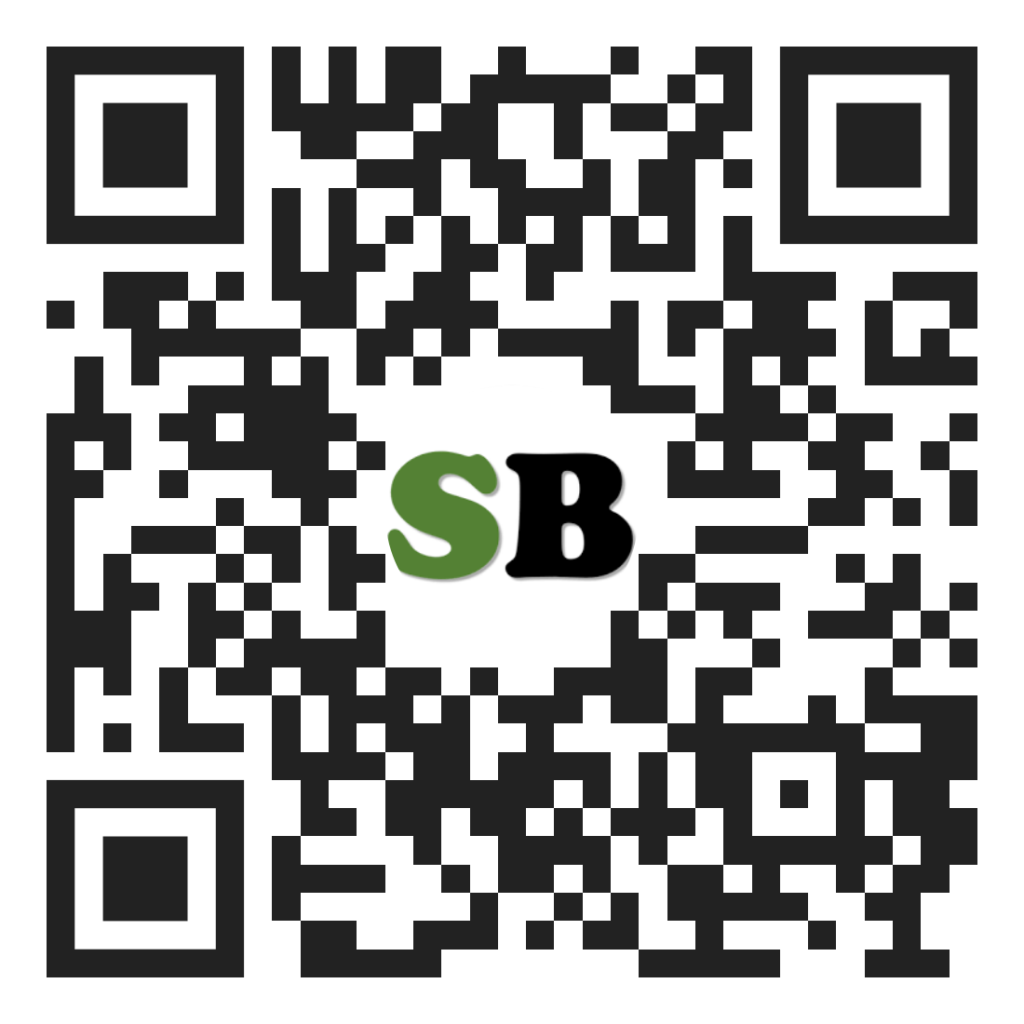 Interested candidates can either scan the QR code or click the following link to fill out the registration form: https://springboardincubators.org/registration-for-bmet-training-course-suffolk-county-dol/