---
News12 Long Island with Mr. Iain Page
'Earn to Learn' – May 24, 2022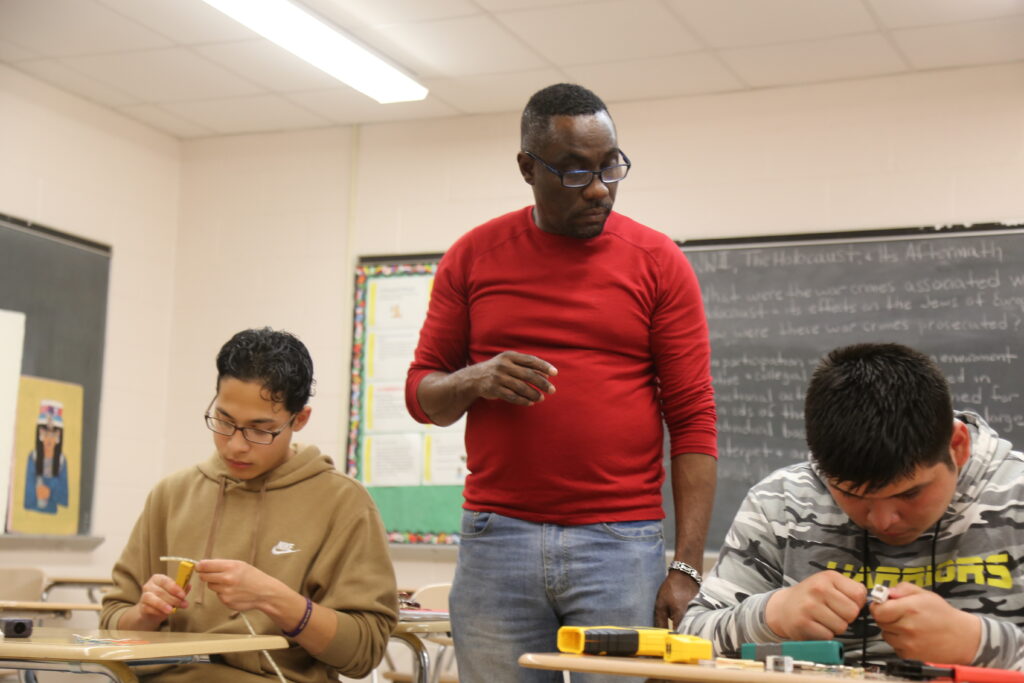 A program at Wyandanch High school is teaching kids skills to go into the tech field.
Information highway makes training exit in Wyandanch
The Earn & Learn program, offered for the first time at a school, provides high school students with twice-weekly after-school workshops and in-demand technology jobs through an initiative between Suffolk County, a pair of nonprofits, and a local business. The photo includes students in the Structured Cable Tech course, being taught by SpringBoard's Instructor – Romeo Walker
Article: Information highway makes training exit in Wyandanch
Video: Earn to Learn
---
ABC 7 NY – Here and Now with Sandra Bookman.
Sincere thanks to ABC7NY, Sandra Bookman, her Producers, and NADAPR for making this event happen. It was an honor to be on Here and Now to share our mission and vision. Humbled by the support and extremely proud of Marilyn, Chelsea & Ashlee. Watch the entire episode here.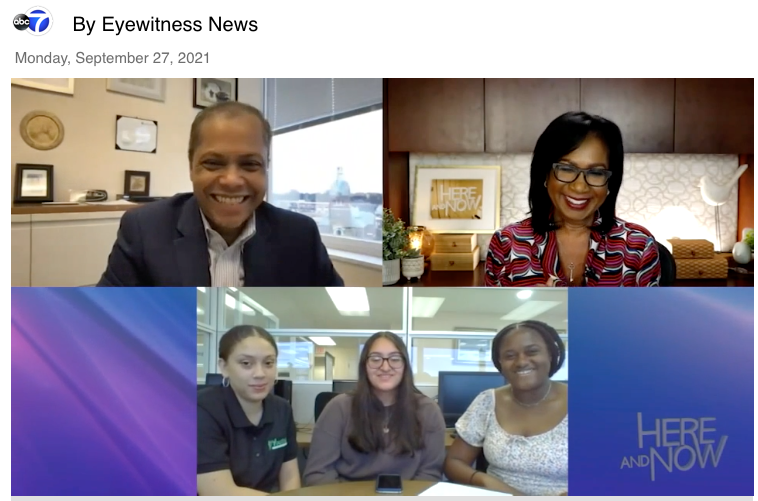 ---
SpringBoard Featured in Long Island Business News Article
By: Adina Genn July 26, 2021
---

The program is just one of the offerings at Springboard Incubators, a nonprofit that aims to prepare people for careers in technology with its "STEM Coding Academy" and engineering workshops, providing opportunities and internships, and more.
SpringBoard's mission is to bridge the digital and knowledge divide. Dr. Lindo vision is to create clear pathways to success for students to excel in Technology Careers.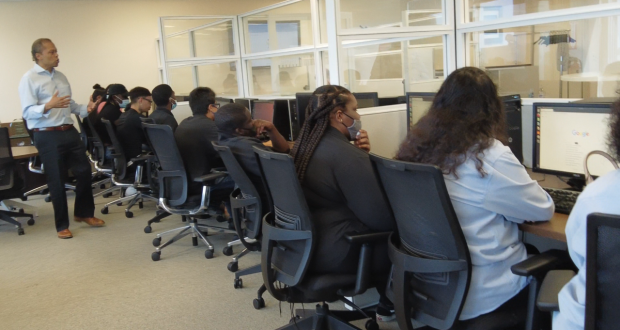 ---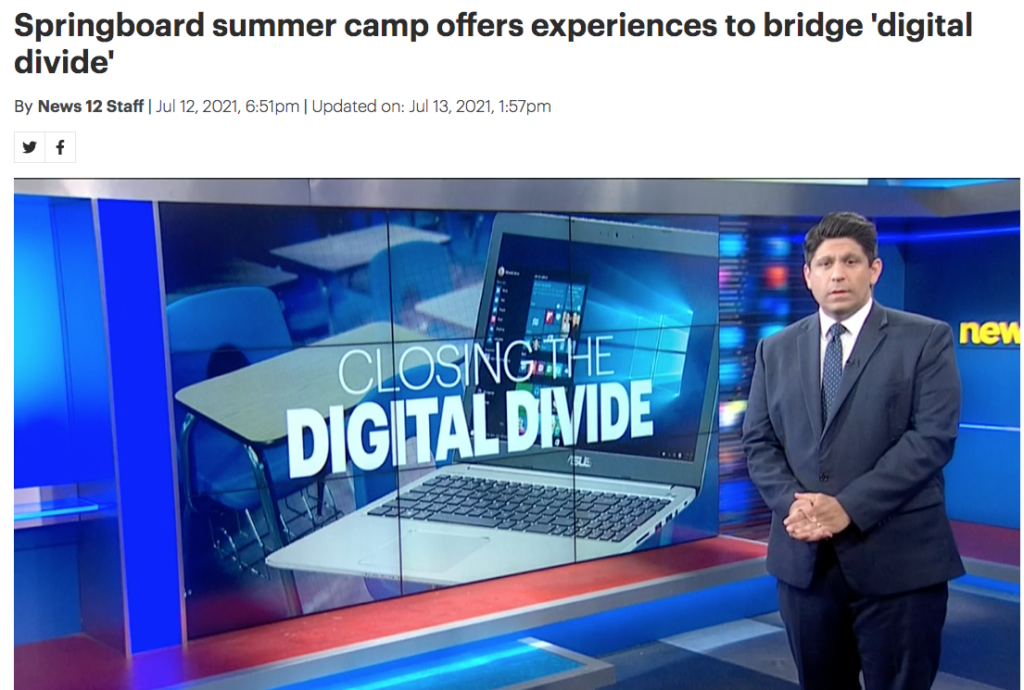 ---
Proclaimed Girls In Technology Day by the Town of Hempstead. Presented to SpringBoard Incubators Inc by Senior Councilwoman Goosby. | 23rd March 2021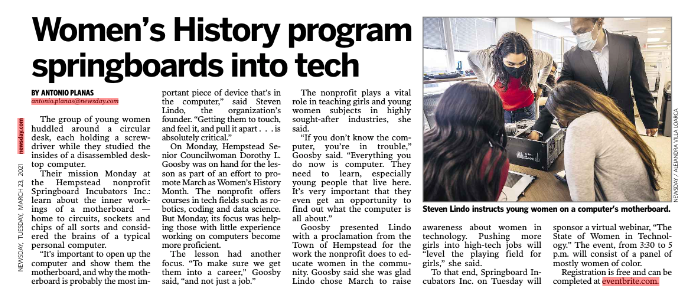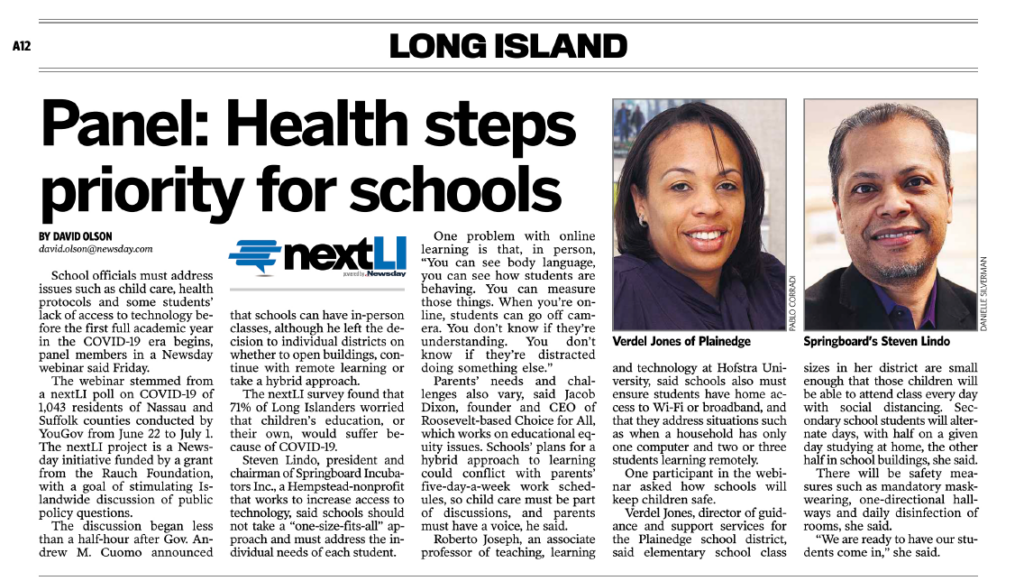 ---

---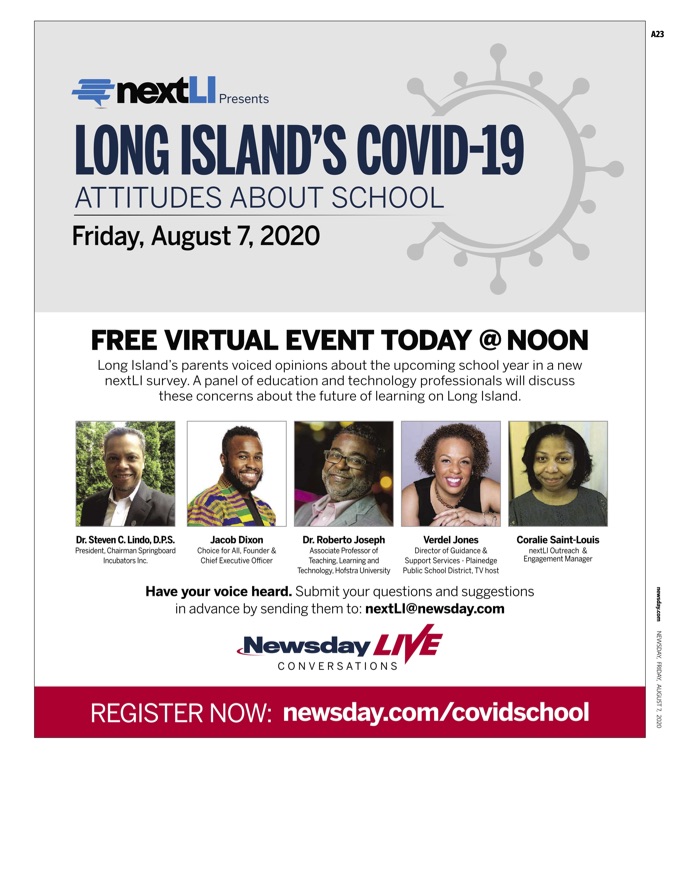 ---