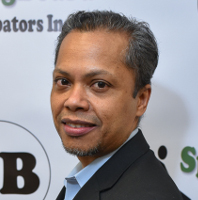 Dr. Lindo is the co-founder, Chairman & Chief Executive Officer of SpringBoard Incubators Inc. SpringBoard is a 501(c)(3) organization located at 500 Old Country Road, Suite 101, Garden City, NY. 11530. SpringBoard's main mission is to bridge the digital divide and knowledge divide in STEM. It's educational programs and workshops focus on preparing students interested in pursuing higher education and careers in IT. As an incubator and business accelerator, it's main goal is to provide the essential services that help startup and struggling business owners overcome the hurdles that they are facing.
Dr. Lindo has over 31 years of industry experience and a passion for business and technology. He holds a bachelor's and master's degree from Hofstra University and earned his doctorate at Pace University, Seidenberg School of Computer Science. Dr. Lindo currently teaches at Hofstra in the School of Engineering, department of computer science.
---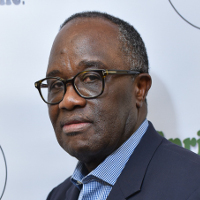 Springboard's Co-Founder, Mr. Merton A. Owens Sr. is Vice President of a global multi-billion dollar organization. With more than 40 years of management experience, Mr. Owens is responsible for over 600,000 sqft of space in the Empire State Building. He is responsible for running several multi-million dollar projects concurrently. He is an innovative and inspiring leader in all aspects of his professional and community activities.
Mr. Owens gives his time, talents, and resource to uplift and restores communities in the Bronx, Westchester & Long Island. Mr. Owens is a true philanthropist, making major contributions to underserved communities not only in New York but also in the Caribbean and the Caribbean Diaspora at large.
"My commitment to service is focused on seeking out and supporting the underserved and the forgotten"
---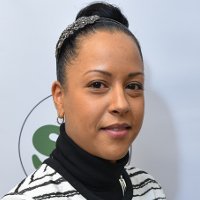 SpringBoard's Leadership team includes Mrs. Melissa Murchison, MBA, a highly successful entrepreneur and owner of three major franchises in the New York area. She is a seasoned Banking Compliance Professional that leads by example. Mrs. Murchison sets the bar high for herself and for others. Her organizational and management skills coupled with her drive and determination make her a complete professional.
"Education and opportunity go together like cars and fuel, you won't get anywhere if you only have one or the other."